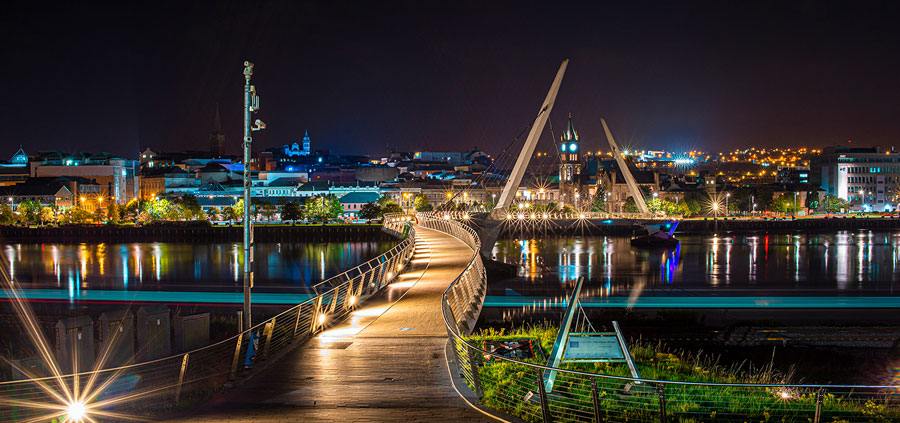 What makes Derry-Londonderry a remarkable destination to live, work, and travel? Is it the iconic Mussenden Temple on its cliff edge, with some of the most picturesque coastal views? Or is it the warm and friendly faces of the locals? Every stretch of this magnificent land has something that can surely enchant anyone.
As part of the Destination Derry campaign, Exascale AI were approached to research some of the main reasons why people chose to live in or return to Derry-Londonderry. Key findings uncovered that there is a vast spread of the Derry-Londonderry community across the world.
This land, rich in history and culture, has modernised significantly to support thriving businesses, in order to become one of the most notable locations to find work.
Exascale AI – as part of the Destination Derry project powered by Taggart Homes – decided it was time to investigate further. They wanted to explore that space where old age charm met with new culture and strong business ideals, to make Derry-Londonderry a prime location to live.
One early finding was that Derry-Londonderry is easily accessible from other countries, with flights from City of Derry Airport transporting over 2 million passengers in 2019. Flights to Stansted London operate 13 times a week and may encourage a week-end break. But the low cost of living here means that you will always come back home.
What a great home it makes too. With 4 shopping centres in the city alone, there is much to keep you occupied in this former City of Culture. Take a break for a quick coffee in one of the 160 cafes, restaurants, and pubs.
Broadband coverage, property prices and investment by large industries make this a very enticing place to live! With remote working and working from home, it's an ideal time for Derry Diaspora around the globe to come home and put down roots in this great part of the world.
Do you want to find out more?
Take a look at our infographic here, go online to research Destination Derry and talk to Taggart Homes about prime locations to build.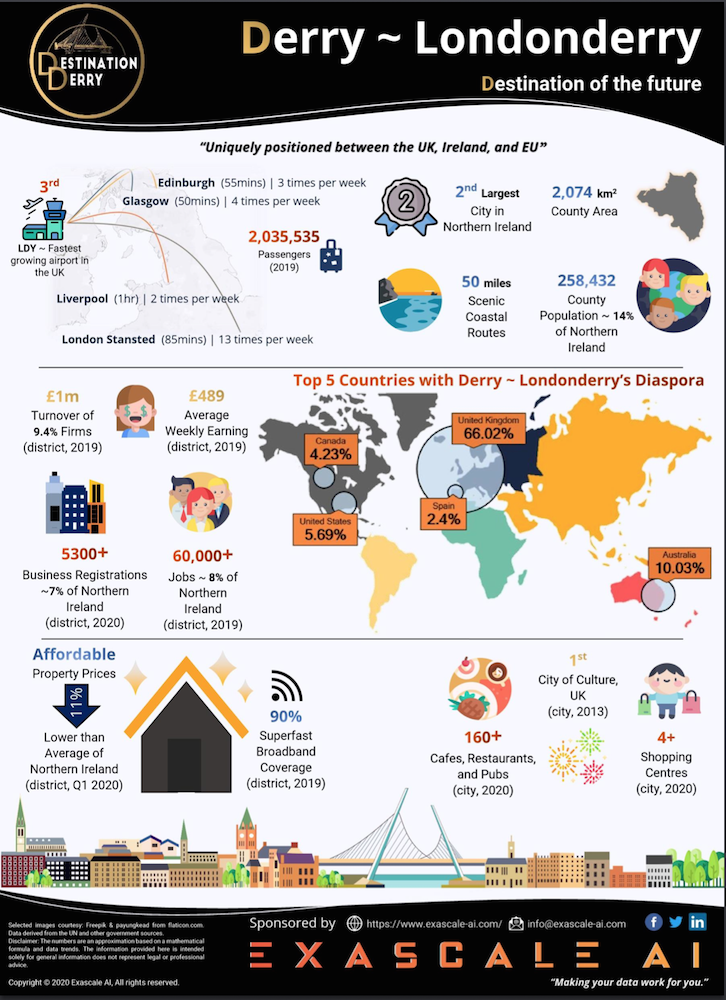 https://destinationderry.com/wp-content/uploads/2020/10/foot-bridge-at-night-2.jpg
600
900
admin
https://destinationderry.com/wp-content/uploads/2020/07/destination-derry-logo-stretched-1030x323.png
admin
2020-10-13 22:21:53
2020-10-29 09:36:29
Reasons Why People Chose Derry