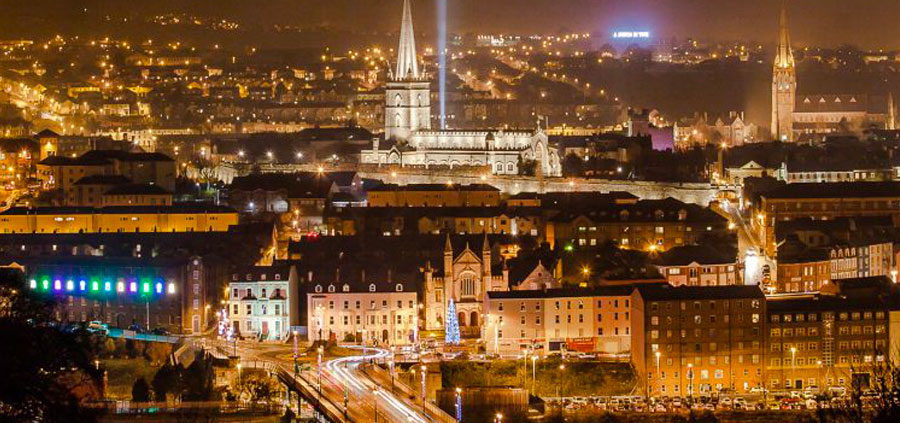 So you're making the move, what happens next? We have outlined the most frequently asked questions when moving to our humble abode
 Will I require a visa to live in Derry?
In most circumstances a visa for stay or work will be required. Personal circumstances will dictate exactly which visa you require. For more information contact the relevant authorities or click the link here.
I am moving to live in Derry , do I require a Northern Irish driving licence?
Upon arrival in northern Ireland your license will need to be changed in accordance with NI regulations. For more information about the finer details click the link here.
Or you can change your current licence for an NI driving licence by filling out a DL1 form readily available in most post offices. Original paperwork must be submitted to confirm proof of identity. Passport and proof of residency should suffice.
Can I bring my own car / motorcycle when I move to live in Derry?
As is customary in many countries if you wish to transport your car / motorcycle there are certain regulations that need to be adhered to
You must inform HM Revenues and customs of your vehicles arrival within 14 days
VAT & Duty must be paid if requested by HMRC
Your vehicle must pass an inspection to ensure it meets the required safety & environmental standards
You are then required to register and tax your vehicle with DVLA – after which you will be issued a registration number in order to obtain your identification plates
If you wish to save yourself the grief, it's possible to employ a third party to act on your behalf such as an importer or shipping company.
Before taking your vehicle out in public it's necessary to have full insurance, a valid MOT if necessary and a driving licence otherwise risk prosecution for failure to comply with road safety & regulations.
Residents of mainland UK or Northern Ireland are free to move their vehicle provided it is registered.
For more information click here.
What are weather conditions & climate like in Derry?
Like any new venture or in this case a permanent relocation, weather and climate are one of the many contributing factor in determining your choice.
Derry has a weather pattern that matches most of its bordering counties. This includes a temperate maritime climate, with highs exceeding 18 degrees Celsius during summer months and a drop to around 5 degrees Celsius in the winter.
Rain is an all year round gift that keeps giving!
Our recommendation would be to carry a nice large umbrella and raincoat and if it gets really bad a pair of waterproof wellies should do the trick. After a while you will come to love our weather just like everything else about our city and county.
What is the standard cost of living in Derry?
The cost of living in Derry is extremely reasonable and allows its residents to experience high quality of living at a moderate price.
Food and beverages prices are radically cheaper than their city counterparts and you can expect no drop off in quality thereafter.
A standard meal (main course) in Derry will generally cost no more than £12 and there are many offers and attractive deals too. In other words, check out the bargains!
Buying a house is considerably cheaper in Derry than other parts of the UK.
What are the opportunities for employment in Derry?
This city which continues to expand daily will require a large workforce that caters to all skills and levels.
The city has become home to many global companies, employing a large workforce and continue to recruit. Check out the huge growth and investment of these companies here in the Londonderry Chamber of Commerce website.
The city's hospital has a great reputation, and it is constantly upgrading its facilities. In consequence, there is a constant recruitment process for medical specialists, consultants and nurses.
There are many government authorities happy to assist you in your search for work. Most employment opportunities are available to apply online here.
https://destinationderry.com/wp-content/uploads/2020/10/city-centre-initiative-3.jpg
600
900
admin
https://destinationderry.com/wp-content/uploads/2020/07/destination-derry-logo-stretched-1030x323.png
admin
2020-10-15 11:38:31
2020-10-19 21:31:13
Relocating to Derry