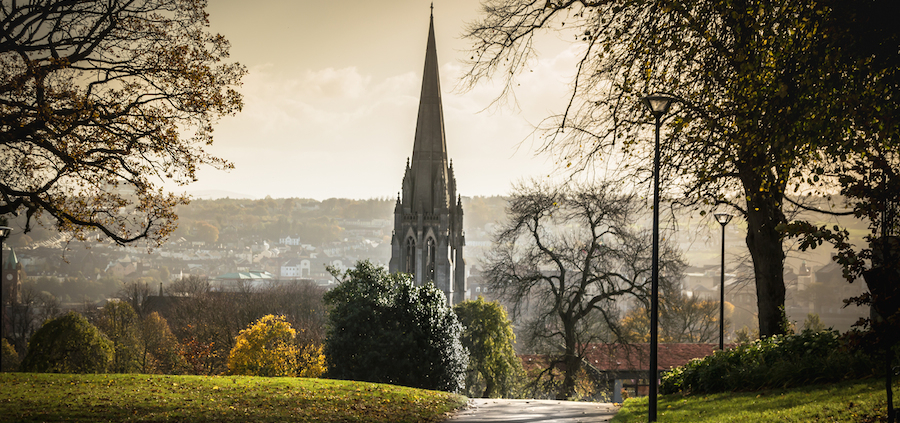 Derry, the muse of both musician and poet alike, a city of hardy beauty with a people laced with integrity. Derry may be something different to everyone, but to me it's home.
Derry is that first mouthful of tea after a long day – a living embodiment of hygge – a place you come to rest and stay for the company.
I grew up in an area called Rosemount, once widely recognised for its booming factory industry.
Rosemount was like a small village in itself. Everything was on your doorstep, and the sense of community was almost contagious. My childhood was spent playing on the streets with friends, carrying out errands for neighbours in exchange for penny sweets. Summers were long, where Brooke Park served as the nucleus of our small world.
I attended a school in Rosemount by the name of St Anne's, formed by teachers whose passion was to teach, I developed a love of learning that left a lasting impression.
My teacher's early influence prompted a heightened interest in education, and I worked tirelessly to attain acceptance into a prestigious local school, Lumen Christi College.
During my teenage years, the week was filled with academic study. I was inspired by teachers who challenged the misconception that being boring was a prerequisite to being a teacher…..teachers who were passionate about their specialised subject, who had larger than life personalities and who were dedicated to helping you fulfil your potential.
The weekends were reserved for the glitz and glamour of teenage living, the town was our catwalk where we would showcase our unique attire, hit the shops with whatever our EMA money allowed. We dined in the finest takeaway joints and chilled out in St Columb's Park, immersed in a moment, without care of what Monday would bring.
I had a group of good friends who helped the transition into adulthood. Days in the town where swapped for bottomless brunch, joyfully reuniting to discuss where life had taken us.
Although life has taken me in a different direction, a part of my heart lives on in Derry.
https://destinationderry.com/wp-content/uploads/2020/10/Brooke-Park-Path-Derry.jpg
599
900
admin
https://destinationderry.com/wp-content/uploads/2020/07/destination-derry-logo-stretched-1030x323.png
admin
2020-10-15 12:54:14
2020-10-19 14:43:56
Derry My Personal Story